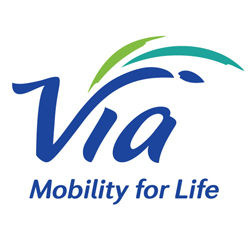 Non CDL Bus Driver
Sorry, this job has expired.
Denver, CO
If you are looking for an opportunity to work for an organization dedicated to providing a valuable service that impacts those you serve, we want to talk to you!

We are currently hiring for full time Non CDL Bus Drivers in Denver. You do not need a CDL.

We offer paid training and shift differentials. During your training period (approximately 3 weeks) your pay will be $12.50/hr. Once you have completed your training it will be $15.50/hr.

We also offer benefits, including a free RDT bus pass, in addition to new longevity bonuses:
• $200 at 60 days
• $200 at 120 days
• $200 at 180 days

You will be responsible for safely operating and transporting the public on this paratransit and door-to-door motor vehicle transit service.
• Minimum 21 years of age with driver's license and relatively clean MVR
• Must able to pass pre-employment DOT physical, drug screen and background check.

About us:
Via is a full-spectrum mobility manager offering paratransit, travel training and mobility options information and referral services. Via also provides a wide range of community and group educational resources related to transportation for older adults, people with disabilities and others living with mobility limitations.

There are a few ways you can apply:
• Click "Apply now" to email your resume today.
• Call the number provided and to get more information. Ask for Jim to schedule your interview.
• Stop by the Denver office to fill out your application in person. You'll receive the street address and a map after you click "Apply now".

We are an Equal Opportunity Employer.
8616